Drinks Menu
We never compromise
on quality.
View All
Food
Food always prepared
fresh to order.
View Menu
Events
Exclusive launches
and tap takeovers.
Learn More
Drinks
At CASK Pub and Kitchen we have always scoured the four corners of the world for the newest and best breweries, vineyards and distilleries. At the start of our journey we had to import many beers ourselves as we were doing something totally new and unique in London. We are very proud to have been the first place in London, or indeed the UK, to pour beer from many of the now revered craft breweries. We have been breaking boundaries and raising the bar for what to expect from a pub since we opened in 2009. We never compromise on quality and only showcase beers, wines and spirits from genuine independent producers.
CASK Pub and Kitchen Pimlico has the pleasure of offering...
Live Music
Every Sunday From 4.30pm
Every Sunday, 16:30 - 19:30 we have live acoustic music from a collective of bluegrass and traditional Irish musicians including members of "The Absentees".
Join us for the perfect chilled relaxing Sunday, whether you're in for a burger or just a pint or two, the relaxed environment is the perfect way to spend your Sunday evening.
Reserve a Table
Lets Keep in Touch
Food
We serve a simple but fresh burger menu with the focus on high quality ingredients cooked to order and served quickly. All our meat and poultry is supplied daily by a small family butcher, PJ Frankland & Sons, who have been serving Pimlico since 1991. Our handmade demi-brioche and vegan buns are delivered daily by Chas & Momo, an artisan family baker in South East London.
View Food Menu
About Us
Martin Hayes, who was born and bred in Pimlico, and Peter Slezak met aged 11 at school in Battersea and began a lifelong friendship that 30+ years later is still going strong.
CASK Pub and Kitchen opened its doors in summer 2009 as London's first craft beer focussed pub.
"Our small establishment in an unfashionable corner of London was the pioneer that sparked a pub-beer revolution in the capital. It's easy to forget that London was a beer desert until relatively recently and we are very proud of the role we played in leading this change. We have won many awards and accolades over the years and made many friends along the way. Our reverence and passion for the British Pub is even stronger today than when we started all those years ago. We set out to drag the British boozer into the 21st Century. Hospitality and good service being the heart of what we seek to deliver arm-in-arm with curating and serving the best beers, wines and spirits from the four corners of the globe".
"Thank you for the support and friendship, we have enjoyed every minute. We have met so many wonderful people and we look forward to meeting many more in the years ahead".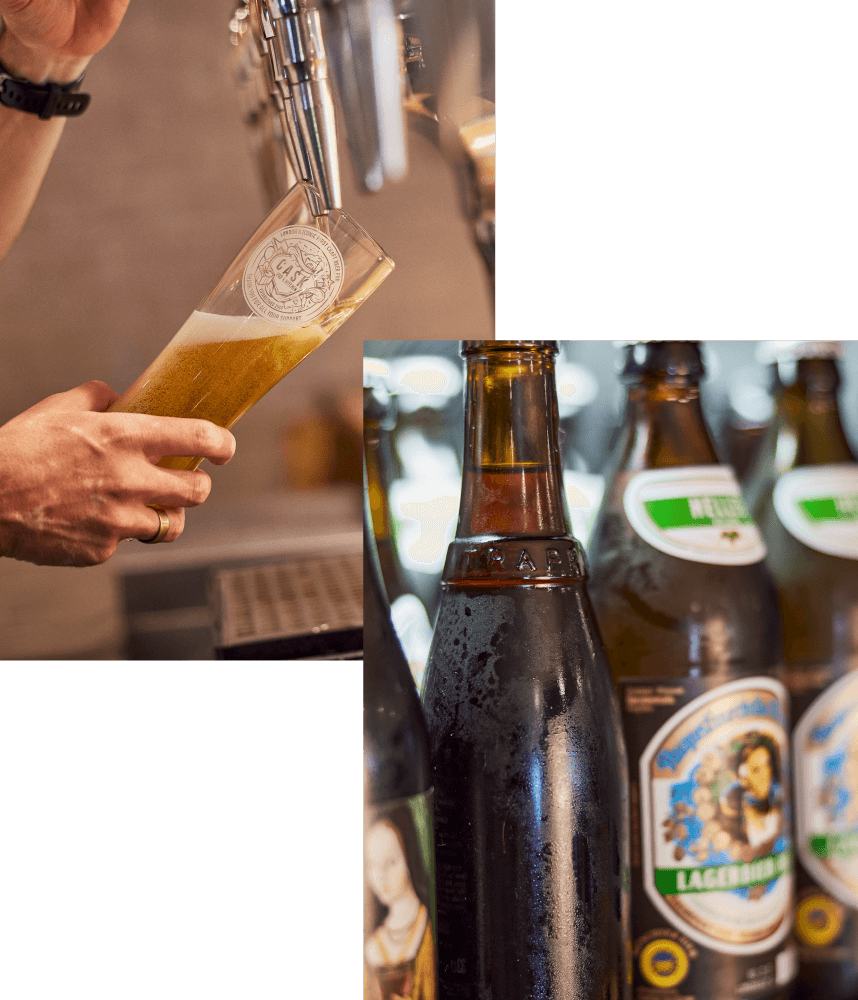 Contact
Cask Pub & Kitchen Pimlico